window switch
Brand :mobai auto parts
Product origin :Guangdong
Delivery time :2-3working days
Supply capacity :10000pcs/Month
Porsche Cayennen glass lifter switch window lift switch assembly Panamela electric window accessories Cayenne main switch(11-15 models)
There are many kinds of electrical control switches on automobiles, such as ignition switch, light
combination switch, wiper and scrubber switch, turn signal switch, air conditioner switch,
window glass lifting switch, rearview mirror adjusting switch, etc. Different switches control
different electrical equipment.
Porsche window switch specification:
Shipping weight:280g
Condition: 100% New and hight quality
Color:Black
OEM:7PP959858MDML
Car model:
Porsche Cayenne 2011-2014
Porsche Panamera 2010-2015
Porsche window switch details:
1.Porsche window switch designed according to the original car style,window switch each
one is a three-dimensional open mold design that matches the height of the original car.
2.Use good materials for Porsche switch,no rust, scratch and slip resistant,Texture instantly
boosts.
3.Our Porsche window switch user-friendly design, improve texture,Process, beautiful texture,
fits tightly with the original car.
4.Our window switch according to the design of the original car curvature, it is customized
according to curvature of the original car, and the height is consistent.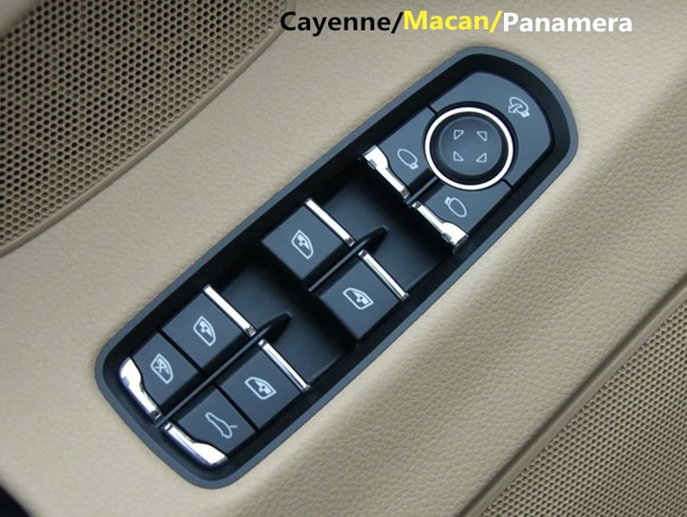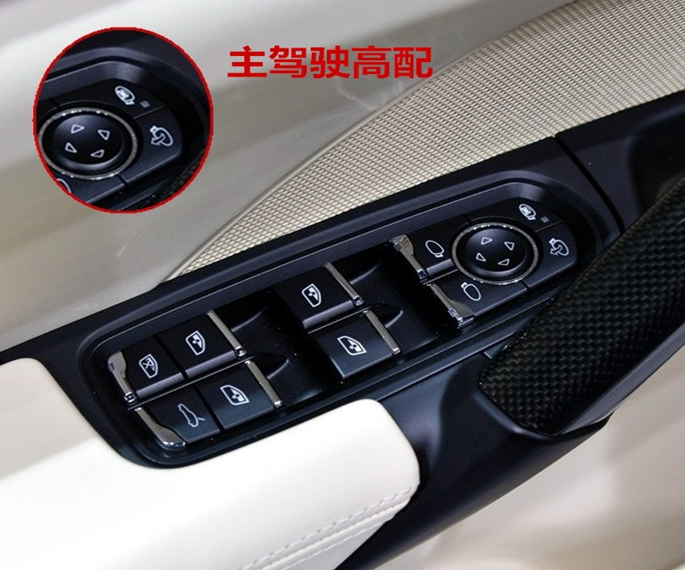 Get the latest price? We'll respond as soon as possible(within 12 hours)