VW Injector
Brand :Luanbo
Product origin :Guangzhou
Delivery time :5-10 working days
Supply capacity :10000pcs/Month
If you're making your own K04 turbo kit for your 2.0T FSI engine, you'll need this set of Golf R fuel injectors to prevent the dangers of running lean.
Product detail:

Item: Injector
OEM: 06F998036F
Fit to:
Audi;A3 8P;FWD;2.0T
Audi;A3 8P;Quattro;2.0T
Audi;A3 8P;FWD;2.0T
Volkswagen;EOS;All;2.0T
Volkswagen;Golf V;All;2.0T
Volkswagen;Jetta V;All;2.0T
Volkswagen;Passat B6;FWD;2.0T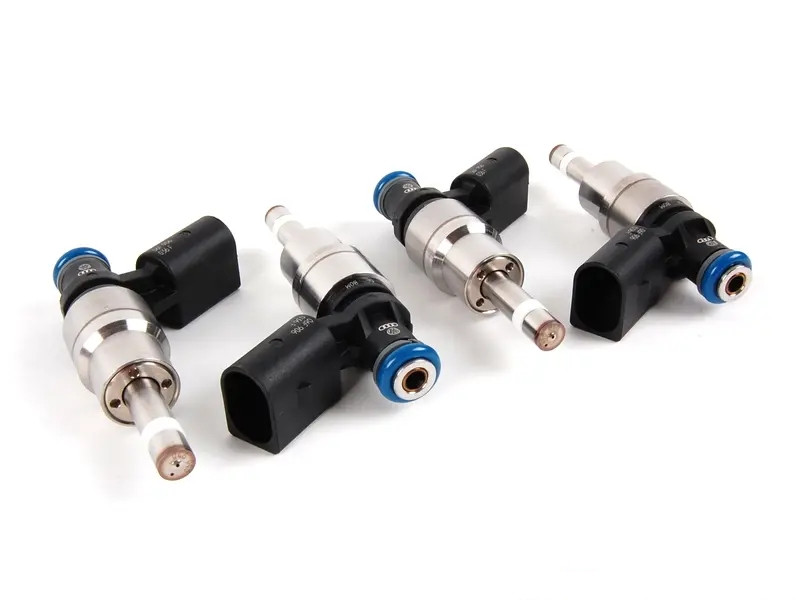 The main reason for the injector to be stuck:
1.If the temperature of the engine is too high, the injector will not cool properly, causing the valve of the oil valve to be stuck. The oil supply time is too late, the cooling water channel scale is too much or blocked, the pump impeller end face is worn, the engine is overloaded for a long time, and the engine is overheated.
2.When the oil discharge valve is worn, the oil drop phenomenon occurs when the fuel injector stops spraying, so that the fuel injection nozzle burns coke and the jam occurs.
Get the latest price? We'll respond as soon as possible(within 12 hours)