Subaru Injector
Brand :Luanbo
Product origin :Guangzhou
Delivery time :6-10 working days
Supply capacity :20000 pcs/month
Fuel Injector Advantages:
* Additional fuel filters remove impurities to achiece protection and optimizing engine performance.
* Finer fuel atomization particles can improve engine fuel economy.
* Porous injector enables quick start vehicle in cold environment.
* Lower flow fluctuations to achieve precise control of the amount of fuel to meet the more stringent national emission regulations
To clean Subaru car parts fuel injector nozzle replacement regularly, long - term cleaning or frequent cleaning of aftermarket gasoline fuel nozzle will have a bad effect. As for the frequency of cleaning, it should be determined according to the fuel quality usedin the peace of the car. Generally speaking, it is generally recommended that the owner should clean the car between 2 and 30 thousand kilometers. Good conditions and good fuel quality can be extended to about 40 to 60 thousand kilometers.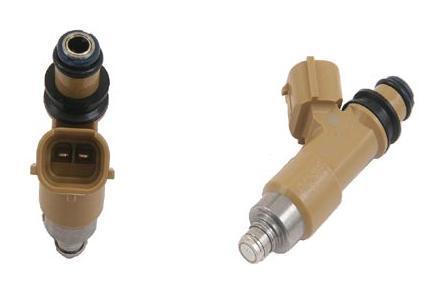 Get the latest price? We'll respond as soon as possible(within 12 hours)