Porsche spark plug
Brand :Lunbo
Product origin :Guangzhou
Delivery time :6-10 working days
Supply capacity :20000 pcs/month
Spark plug advantage:

1. The fine center electrode design improves ignition performance and reduces voltage requirements.
2. Precious metal platinum is contained in both the center electrode and the side electrode.Increased power, increased acceleration and longer life.
3. Spark plug using continuous laser technology,Platinum is evenly embedded in the electrode,No cracks are formed to prevent high temperature fuses from damaging the engine.
Spark plug replacement tips:
It's recommended that there is no 30,000 km self-test spark plug energy efficiency is attenuated.Unable to work effectively due to long-term use.
1) After the motor is consumed, it is not easy to spark.

2) Accumulation of combustion gas in the ignition section, resulting in abnormal combustion (pre-ignition),electrode dissolves and other faults.

Platinum Iridium spark plug Iridium platinum spark plug
2-3 million kilometers 5-6 million kilometers 8-10 million kilometers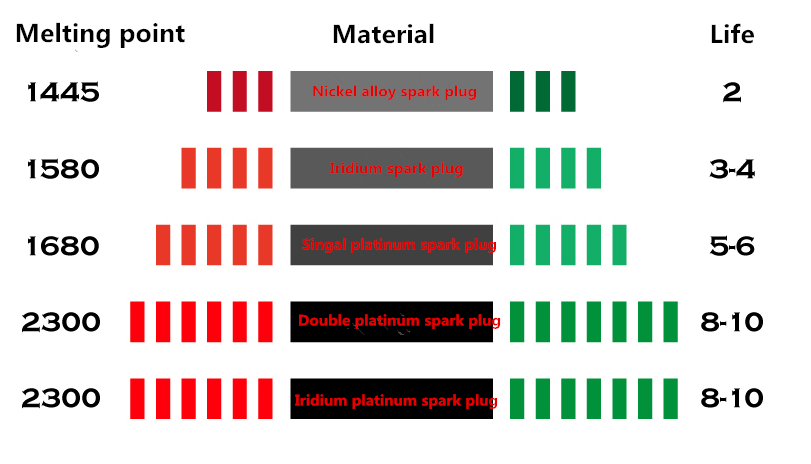 Get the latest price? We'll respond as soon as possible(within 12 hours)