Mitsubishi Ignition Coil
Brand :Luanbo
Product origin :Guangzhou
Delivery time :6-10 working days
Supply capacity :20000 pcs/month
What's the ignition coil?
The ignition coil, also known as the high voltage coil, ACTS as a 12-volt in the car, rising to 10, 000 volts of high voltage, passing it to the spark plug and igniting the mixture. There are two kinds of ignition coil Settings: first, the ignition coil is placed in a certain part of the cabin, and the high voltage is distributed through the distributor, and the cylinder line is passed to the spark plug.
The second is to place ignition coil pack for toyota at the top of the spark plug directly connected to the spark plug. The design requires each cylinder to have a ignition coil, and four cylinder engines have to have four ignition coils that cost more, but are more efficient. At present, car engines are mostly designed like this.
Why choose this modified ignition coil,they have a few benefits:
1. The most obvious effect is to lift the middle and low speed of the driving.
2. Eliminate carbon, better protect the engine, lengthen the life of the engine.
3. Reduce or eliminate the engine's resonance.
4. Burn fully and reduce emissions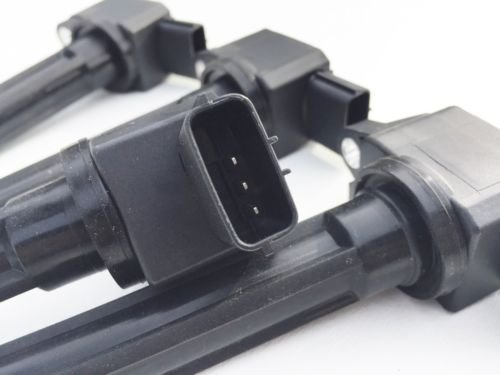 Get the latest price? We'll respond as soon as possible(within 12 hours)