Buick Oxygen Sensor
Brand :Luanbo
Product origin :Guangdong
Delivery time :5-10 working days
Supply capacity :10000pcs/Month
Product parameters
Fit for:Buick Regal Excelle 2.0T Lambda Opel Insignia Tourer
Manufacturer Part Number:12620176
Type:Oxygen Sensor
Surface Finish:High quality
Other Part Number:5855396
Warranty:1 Year
Interchange Part Number:0258017202 0 258 017 202
Country/Region of Manufacture:China
Why your car need oxygen sensor?
Where an engine is fitted with a three-way catalytic converter to reduce emissions, oxygen sensors are essential. In order to achieve the best emission purification effect of the engine of the ternary catalytic converter, the air-fuel ratio of the combustible mixture must be kept within a narrow range near the theoretical air-fuel ratio. Once the air-fuel ratio deviates from this value, the purification capacity of the ternary catalyst for carbon monoxide, hydrocarbon and nitrogen oxide will drop sharply. o2 sensor is an important device for monitoring the concentration or thinness of the actual air-fuel ratio compared with the theoretical air-fuel ratio.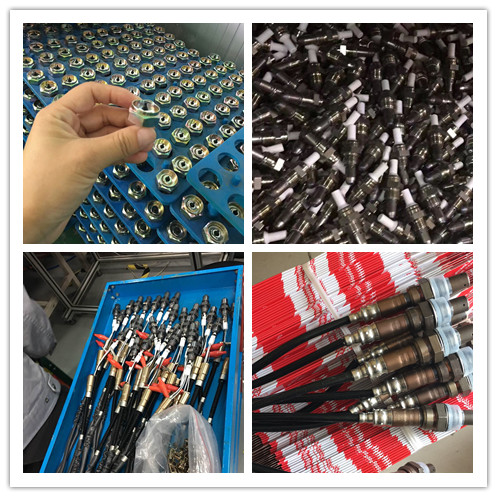 Please feel free to give your inquiry in the form below. We will reply you in 24 hours.