Buick Oil Control Valve
Brand :Luanbo
Product origin :Guangzhou
Delivery time :6-10 working days
Supply capacity :20000 pcs/month
Product description
GM Part No.: 12655433

Valve Asm-Camshaft Position Actuator Exhaust Solenoid
Replacrd by 12662737

12655433 Buick Engine Variable Valve Timing Solenoid 12662737 Exhaust
Buick;Regal;Base Sedan 4-Door;2.0L 1998CC 122Cu. In. l4 GAS DOHC Turbocharged
Buick;Regal;GS Sedan 4-Door;2.0L 1998CC 122Cu. In. l4 GAS DOHC Turbocharged
Buick;Regal;Premium Sedan 4-Door;2.0L 1998CC 122Cu. In. l4 GAS DOHC Turbocharged
Buick;Regal;Sport Touring Sedan 4-Door;2.0L 1998CC 122Cu. In. l4 GAS DOHC Turbocharged
Cadillac;ATSBase;Coupe 2-Door;2.0L 1998CC 122Cu. In. l4 GAS DOHC Turbocharged
Cadillac;ATSBase;Coupe 2-Door;2.5L 2457CC 150Cu. In. l4 GAS DOHC Naturally Aspirated
Cadillac;ATSBase;Sedan 4-Door;2.0L 1998CC 122Cu. In. l4 GAS DOHC Turbocharged
Cadillac;ATS Base;Sedan 4-Door; 2.5L 2457CC 150Cu. In. l4 GAS DOHC Naturally Aspirated
Cadillac;ATSLuxury ;Coupe 2-Door;2.0L 1998CC 122Cu. In. l4 GAS DOHC Turbocharged
Cadillac;ATSLuxury ;Coupe 2-Door;2.5L 2457CC 150Cu. In. l4 GAS DOHC Naturally Aspirated
Cadillac;ATSLuxury ;Sedan 4-Door;2.0L 1998CC 122Cu. In. l4 GAS DOHC Turbocharged
Cadillac;ATSLuxury ;Sedan 4-Door;2.5L 2457CC 150Cu. In. l4 GAS DOHC Naturally Aspirated
Cadillac;ATSPerformance ;Coupe 2-Door;2.0L 1998CC 122Cu. In. l4 GAS DOHC Turbocharged
Cadillac;ATSPerformance;Sedan 4-Door;2.0L 1998CC 122Cu. In. l4 GAS DOHC Turbocharged
Cadillac;ATSPremium;Coupe 2-Door;2.0L 1998CC 122Cu. In. l4 GAS DOHC Turbocharged
Cadillac;ATSPremium ;Sedan 4-Door;2.0L 1998CC 122Cu. In. l4 GAS DOHC Turbocharged
Cadillac;CT6Base ;Sedan 4-Door;2.0L 1998CC 122Cu. In. l4 GAS DOHC Turbocharged
Cadillac;CT6Luxury;Sedan 4-Door;2.0L 1998CC 122Cu. In. l4 GAS DOHC Turbocharged
What Is Oil Control Valve?
The oil control valve, in this case is controlled by the engine control module or commonly referred to as ECM. The intake engine oil control valve buick is responsible for opening and closing the camshaft at the right time.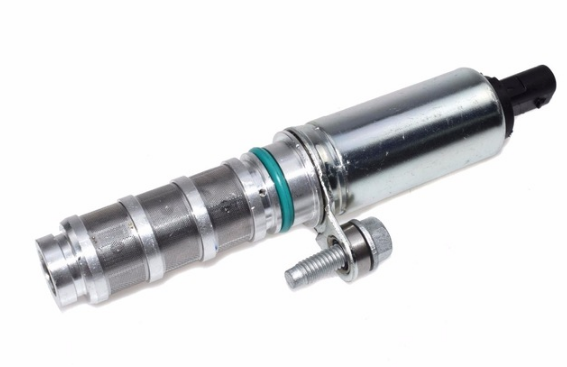 Please feel free to give your inquiry in the form below. We will reply you in 24 hours.