Porsche new accessories on the company
Porsche new accessories on the company
Because our main product is the Porsche switch,can not meet the requirements of
customers,After discussions with the company, we decided to increase the number of products.
Better serve our customers.In the automotive parts industry, the competition for Porsche parts is
fierce.Especially the competition of chassis parts.There are tens of thousands of
suppliers,Everyone's price is jagged,for us, new products are also difficult to choose.But we
have considered the needs of the market,also consulted some customers,we finally chose these
new products.Quality is also our top priority when ensuring that the price is reasonable.
Although our products are still not many, we will slowly complete it.The so-called experience is
the need to accumulate, our products are also, it takes time to produce, in the market to adapt
to a period of time,This is a respect for our customers and a test of our products.We will also
launch new products as soon as possible, I hope everyone can wait patiently.
Porsche new accessories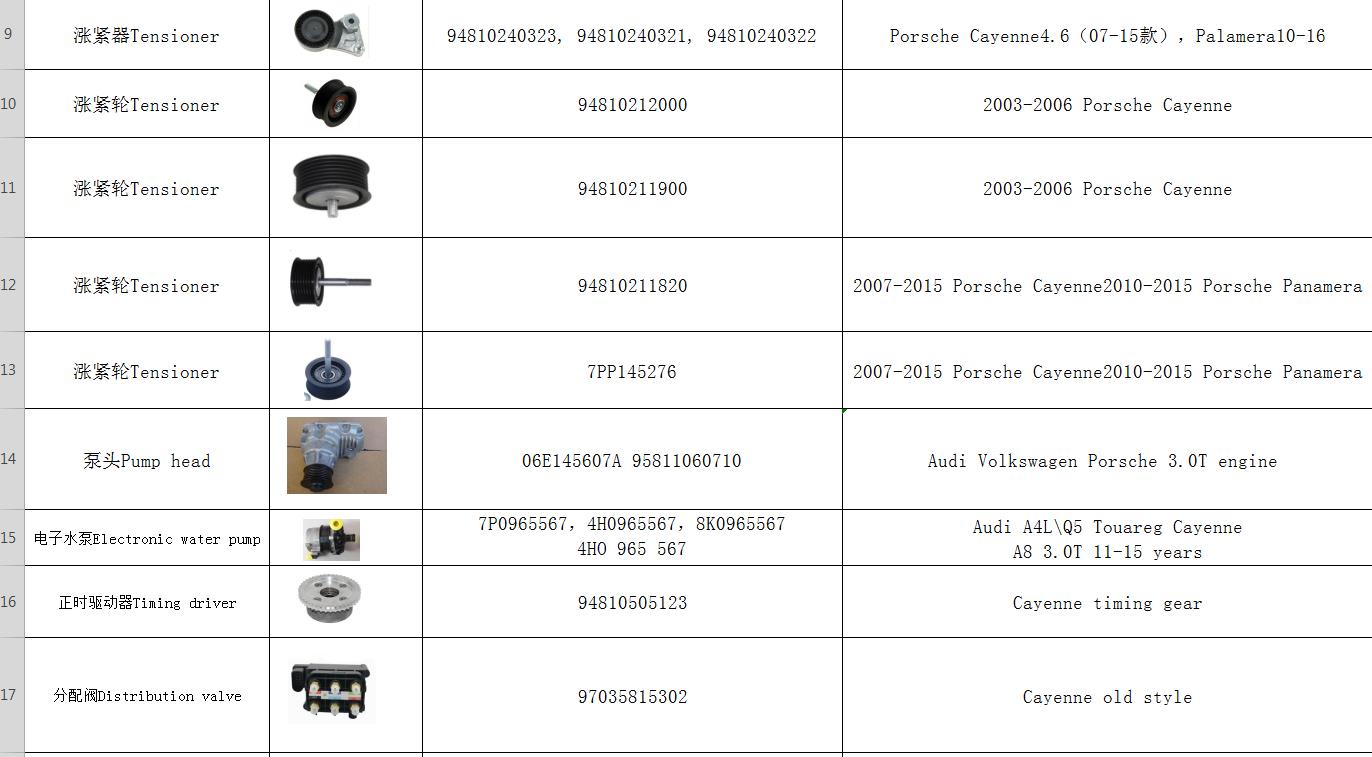 Get the latest price? We'll respond as soon as possible(within 12 hours)