Electric Tailgate leg sensor installation and instructions
Electric Tailgate leg sensor installation and instructions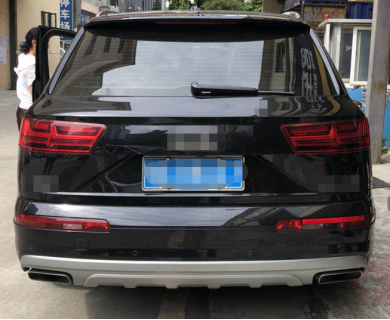 Installation precautions:
Electric tailgate leg sensor belt should be installed in the middle of the inner side of the rear
guard bar,use double-sided tape or crepe to straighten the sensor strip.(Wipe the dust inside the guard bar first.Can't be installed in places with iron)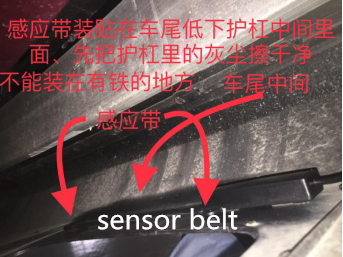 2.Power tailgate leg sensor belt must avoid metal objects.Do not stick to metal or be obstructed by metal objects,Because metal objects will shield the signal, product is not working properly.
3.When the sensor plug is wired, do not pull it too hard to prevent the plug harness from being broken or loose.
4.When connecting the power supply and the trigger line, find the trigger connection line for the positive power supply and the ON power supply of the original car.can be divided into positive trigger and negative trigger output (host adjustable output),It is necessary to correctly judge the trigger of the original car trunk opening.
Operational precautions:
1.When operating a kick, it must be turned off before it can be used.When the vehicle is in the vehicle state (when the ON power is on), the kicking system is in the off state, and the kick box cannot be opened.This can prevent the tail box from being accidentally opened when driving or reversing.
2.The vehicle must be locked when the vehicle is parked for a long time, because the kicking product is in the induction state when the vehicle is unlocked.May be under special conditions (for example: cats and dogs pass through the sensor belt area)Mistake the tail box.Tips: Please be sure to lock for a long time!
Get the latest price? We'll respond as soon as possible(within 12 hours)